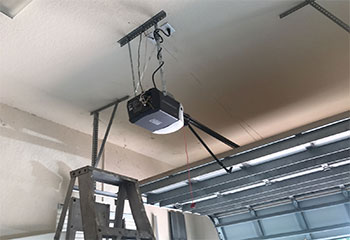 Garage Door Troubleshooting
Customer Issue: The customer's door began lagging very significantly after receiving the open command, and subsequently making some alarming noises.
Our Solution: Our team's inspection of the opener found the belt drive to be tangled up inside the mechanism, causing intermittent tension and slackness in the opening. Removing and respooling the belt solved the problem entirely once the opener was reconnected.
Oliver Thorne
- La Canada Flintridge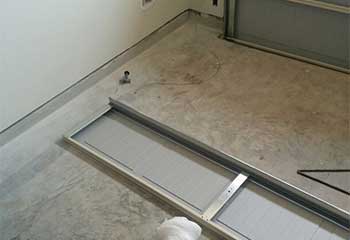 Panel Replacement
Customer Issue: Damaged door panel.
Our Solution: The panels had multiple dents, scratches and rusty patches, so the customer agreed replacement was a better solution. After we put in the matching panels, we went on to repair and realign the tracks, apply some lubricant and tighten everything.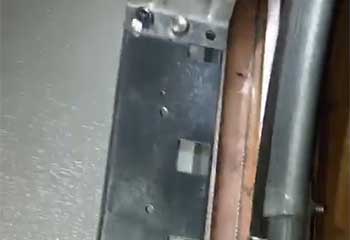 Track Replacement
Customer Issue: Her garage door track was degraded by rust.
Our Solution: We took out the damaged track and discarded it safely. Then we installed a brand new track, checked that it was correctly aligned, and then tested the door to be sure it worked smoothly.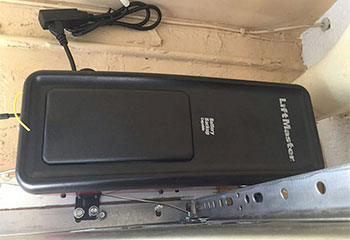 Liftmaster Opener Replacement
Customer Issue: Roth needed his very old, and noisy chain-driven garage door opener replaced with a noiseless model.
Our Solution: We suggested a variety of opener options with noiseless operations to the customer. He decided to go with Liftmaster 8155 which is belt-driven. We installed and tested it on the same day.
Spring Replacement
Customer Issue: The garage door wasn't opening because of a broken spring.
Our Solution: First we disengaged the opener and then safely took out the broken spring. We suggested replacing the pair for safety reasons. When customer approved, we changed both with a hardier set of torsion springs. We tested the door manually first, and then reengaged the opener to make sure it was balanced correctly.